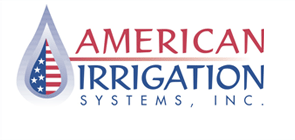 Spring Startups Mid Summer Checkups Fall Winderizations Monthly Checkups
We offer accessories and upgrades to existing systems. Examples are: WIFI time clocks, WIFI ball valves, back flow preventer, sprinkler head upgrades, valve upgrades, filter installations or upgrades and flow meters. Also sketches of existing stystems, showing main valve location, filter, back flow preventer, time clock location, head locations with corresponding zone number, drip tubing area location with corresponding zone number, visible valve box locations, hose bib locations and rain sensor location.
If you would like to schedule a service appointment we will need access to main irrigation valve and time clock.
Startup Rates:
Minimum call to start up system is $200.
1-5 Zones &nbsp $200
6 Zones &nbsp $220
7 Zones &nbsp $240
8 Zones &nbsp $260
Winterization Rates:
$24 a zone thereafter.
(includes compressor fee)
Hourly Rate
2 guys per truck $150. Technician one, $125, for technician 2, $275 per hour. Discounted Rates may apply for service over 4 hours.
Filter change if done at time of services is $85 plus filter cartridge.