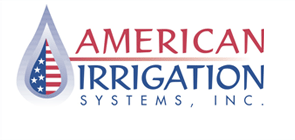 Irrigation & Lawn Sprinkler Systems Starting at $2,750
Design Installation & Maintenance
Residential, Commercial and Municipalities
Lawn, Shrub and Drip Systems
Specializing in Well and Low Pressure Systems
Water pumps and accessories
Expert Synchronization of your well, pump and sprinkler systems
Our custom designed irrigation systems can accommodate all water sources including; low city water pressure, wells, ponds, lakes and rivers. Our pop-up sprinklers retract when not in use, so they're safe for kids and lawn mowers. Our time-clocks are very user-friendly, allowing for manual or automatically timed watering. Our rain sensors further your water conservation efforts by preventing your system from coming on within 12-72 hours after a rainfall of a quarter
inch or more.
The Benefits of an Automatic Sprinkler or Irrigation System
It's on an automatic timer. You don't need to be home to turn it on. Our designed system will determine your zones and the proper water requirement for each zone so you're not wasting water. A professionally-designed sprinkler system will conserve water and reduce runoff while keeping your water and seeding where it should be.
Conserve water and protect your investment
Not only does a properly designed and maintained landscape irrigation system save you money; it also saves you time. We will design and install any type of landscape irrigation system required for your home or commercial building.

Will you benefit from a more direct watering application for your garden and trees? Ask about Drip Irrigation!
Why Us?
Our new irrigation techniques and equipment make the installation of your sprinkler system fast and clean, with little or no damage to your existing lawn and shrub beds. Your initial investment of an irrigation system is small in comparison to the long term cost of lawn and shrubbery replacement. Not to mention wasted water and potentially hazardous lawn chemical applications.