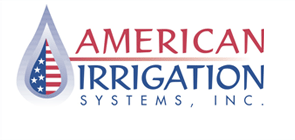 Average Cost for Irrigation
.25 acre &nbsp $4000 - $7000
.33 acre &nbsp $5000 - $7500
.50 acre &nbsp $6000 - $10,000
.75 acre &nbsp $8000 - $12,000
1. acre &nbsp $12,000 - $16,000
Why is a Design Sketch/AsBuilt Important:
It separates us from the competition. It is a visual aid of property features such as the house, garage, driveway, planting beds, lawn areas, patios, play-sets, out buildings, swimming pools, fences, property lines, etc. Once the property and features are drawn up we can start designing the system. Most large area's will be covered with a rotary head(s) smaller or narrow lawn area's and also some planting beds may be covered with a spray head(s). Also, to conserve on water, some shrub beds and large trees shall be covered with drip tubing. The sketch or diagram will give you a good visual of rotary head, spray head, drip tubing - areas covered with a zone number or a zone letter. Now we can give you an estimate that can be tailored to your budget. For exmaple, you might only want the lawn sprinklers covered, so the base estimate would be for Zones 1-9 as per sketch. Then the rest of the system can be opted out, zone by zone, on the estimate form. Now that all of this is on paper for both the contractor and homeowner to see, we can make an informed decision.
Once the job is complete, we draw up an AsBuilt that shows the zone mainline, wire, lateral piping, point of connection, back flow preventer, valves, rain sensor, and time clock locations. This is a very important tool when programming, manual activation or if you are having work done in your yard to prevent damage to the system.
It's all about keeping a harmonious relationship between American Irrigation Systems company and valued customer.
Accessories & Upgrades
Sketch of System
WIFI Clocks
Heads
Valves
Filters
Variable Speed Pumps
Control Boxes
Flow Meters
WIFI Ball Valving
Valve Locating